Stocks inch down as political noise escalates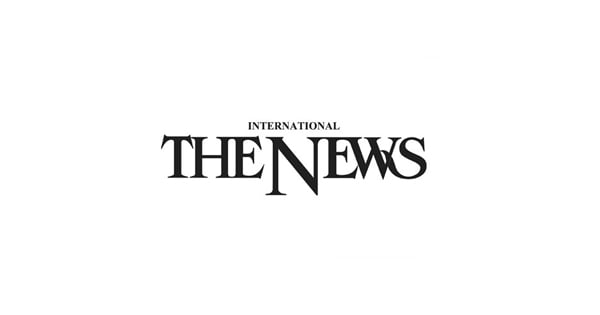 Our Correspondent
March 15, 2023
Stocks showed mixed behaviour on Tuesday, closing slightly lower amid rising political uncertainty and a further delay in a staff-level agreement with the International Monetary Fund (IMF), traders said.
The Pakistan Stock Exchange's (PSX) benchmark KSE 100-share Index closed in red by declining 40.42 points or 0.10 percent to 41,816.43 points, against 41,856.85 points recorded in the last session. The highest index of the day remained at 41,953.50 points while the lowest level of the day was recorded at 41,709.23 points.
Stocks closed bearish as investors weigh political noise and rupee instability, Ahsan Mehanti, analyst at Arif Habib Corp said.
He added that Bank of Americas warnings on certainty over a pause in debt repayments on delays of IMF program revival, a slump in global equities, and recent dismal data on auto sales had played a catalyst role in the bearish close.
KSE-30 index also decreased by 75.09 points or 0.48 percent to 15,582.53 points compared with 15,657.62 points recorded in the last session.
Traded shares decreased by 104 million shares to 185.250 million shares from 289.274 million shares. The trading value dropped to Rs6.743 billion from Rs10.268 billion. Market capital narrowed to Rs6.377 trillion from Rs6.407 trillion. Out of 319 companies active in the session, 113 closed in green, 184 in red and 22 remained unchanged.
Ali Najib, analyst at Topline Securities, said equities observed a mixed day. The KSE100 index opened in a green zone and made an intraday high at 41,954 (+97 points; up 0.23 percent). But, later on, profit-taking started which pushed the index toward an intraday low at 41,706 (-151 points; down 0.36 percent) before eventually settling at 41,816 (-40 points; down 0.10 percent) for the day.
During the day, OGDC, PPL, LUCK, LOTCHEM & BAHL lost 85 points, cumulatively. On the flip side, PSEL, DAWH and HUBC witnessed some buying interest as they added 92 points collectively.
The highest increase was recorded in shares of Pak Services, which rose by Rs124.81 to Rs1,860 per share, followed by Sapphire Tex., increasing by Rs37.91 to Rs1,237.90 per share.
A significant decline was noted in shares of Nestle Pakistan, which fell by Rs60 to Rs5,295 per share, followed by Sapphire Fiber, which decreased by Rs58.30 to Rs1,037.55 per share.
According to Brokerage Arif Habib Ltd, the benchmark index opened in the green but traded both ways as the index remained choppy throughout the trading period as investors opted to remain cautious on account of the further delay in signing a staff level agreement between the government and IMF along with the prevailing political uncertainty crushing investors confidence.
Volumes across the board remained healthy, while the 3rd tier stocks stayed in the limelight.
Sectors contributing to the performance included food and personal care products (-11.9 points), autos (-5.7points), chemicals (-5.0 points), cements (-4.7 points), and banks (-4.6 points).
Hascol Petrol remained the volume leader with 26.653 million shares which increased by 21 paisas to Rs6.35 per share. It was followed by WorldCall Telecom with 13.129 million shares, which dropped by 4 paisas to Rs1.27 per share.
Other stocks that recorded significant turnover included Ghani Glo Hol, Telecard Limited, Oil & Gas Dev. XD, GhaniGlobalGlass, TPL Properties, Engro Corp and United Bank.
Shares turnover in the future contracts decreased to 40.301 million shares from 61.123 million shares.
Wednesday, March 15, 2023 at 1:00 am