Russia and Iran to increase use of own currencies in trade RT Business News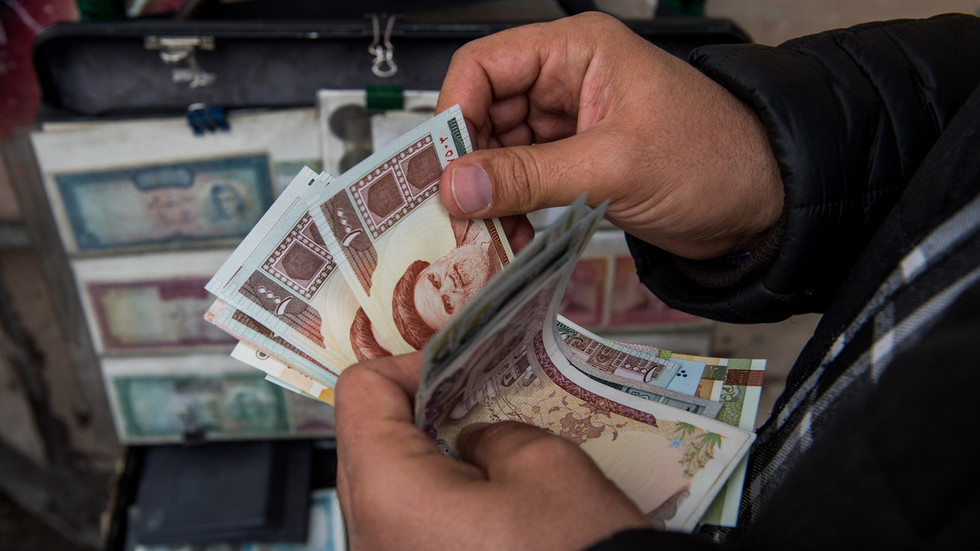 Russia and Iran to increase use of own currencies in trade
The countries have been forging closer trade ties as both find themselves targeted by Western sanctions

Getty Images/Bloomberg Creative Photos
Russia and Iran have reached an agreement to boost the use of their respective national currencies in settlements as a push toward de-dollarization gains momentum in bilateral economic relations, Iranian media reported on Wednesday.
The head of Russias Central Bank Elvira Nabiullina has held a meeting with her Iranian counterpart Mohammad Reza Farzin as part of her visit to Tehran where the Asian Clearing Union (ACU) summit is taking place.
I had a good and productive meeting with my Russian colleague Elvira Nabiullina, Farzin wrote on Twitter after the meeting, adding: We both advocated a serious consensus on the development of currency relations between [our] countries, on the basis of which we prepared a road map. Part of this operational plan is the use of national currencies in bilateral relations and the strengthening of the system of bilateral settlements.
According to the Central Bank of Iran, Nabiullina highlighted the need to boost cooperation between the banking and monetary sectors of Iran and Russia.
Last week, Russias second-largest bank, VTB, opened a branch in Iran, becoming the first-ever Russian bank to offer services in the Islamic Republic.
The meeting between the central bankers comes on the heels of Russian Deputy Prime Minister Alexander Novaks recent visit to the Islamic Republic, during which he told Iranian media that around 80% of Russia-Iran transactions are currently being settled in national currencies.
Thursday, May 25, 2023 at 6:45 am